Enthusiasts are welcome at our depots but please contact us in advance to arrange a suitable time. Please note that visits are only possible during working hours, Mondays to Fridays, and visitors must comply with Health & Safety requirements at all times.
Fleet List
Please click on the download link if you wish to download a copy.
Stephensons Fleet List – March 2023 
Stephensons of Essex – An Illustrated guide to 45 years of operations.
"From a single coach to a 100 vehicle bus fleet, during 45 years in Essex and 7 years in Suffolk"
Celebrated transport author Geoff R Mills has compiled a complete history of Stephensons of Essex, which is now available in paperback.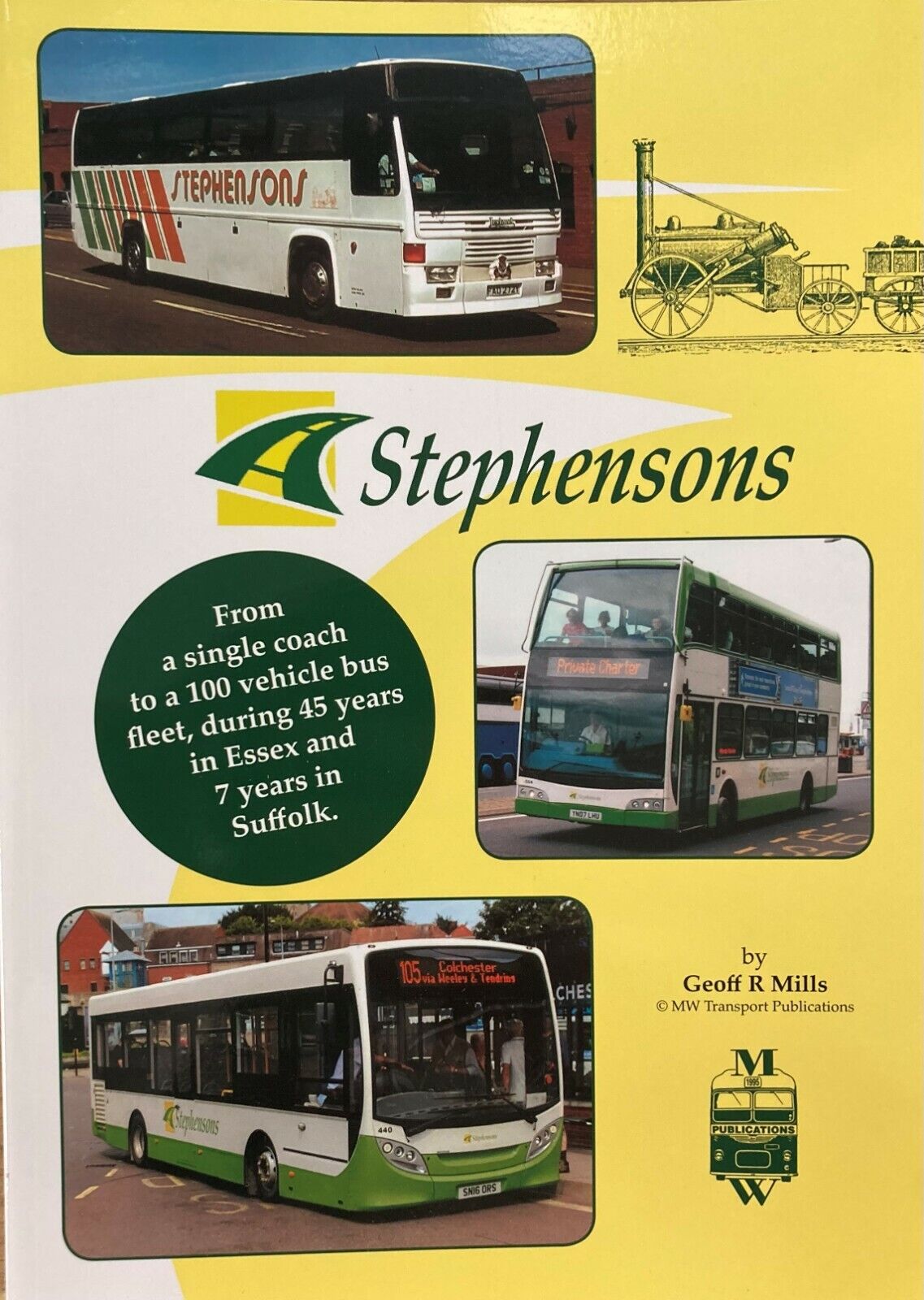 The Essex Saver gives the freedom of most Stephensons and other bus services in Essex for just £10, or for the same price, the Stephensons Rover gives unlimited travel on most of our Essex and Suffolk routes – buy from drivers.
Keep up to date with fleet movements in Essex Bus News, published monthly by the Essex Bus Enthusiasts Group.